Cabinet Hinge LED Sensor Light(BUY MORE SAVE MORE)
Description
Make any cabinets in your home brighter and easily searchable!



Got dark, deep cabinets or closets that can't be penetrated by indoor or natural lights? The Cabinet Hinge LED Sensor Light will solve that problem! This LED light attaches right to the existing hinges inside of your cabinets so that when you open them, the interior gets illuminated and you can perfectly see what's inside.
Benefits:
No more searching in the dark. No longer will you need to retrieve a flashlight or turn on your phone to find items in your cabinets. Just open the door and all of their contents will be perfectly illuminated. With everything inside lit up, it makes it super easy for you to find whatever you're looking for.
Easy installation. You can install it within minutes on almost any hinges, be it on cabinets, pantries, closets, wardrobes, and more. It's perfect for the bedroom, kitchen, office, or really anywhere you have deep dark cabinets.
Energy-saving & won't damage cabinets. This smart light automatically shuts off when you close your cabinets. Made of high-quality ABS plastic, it doesn't add weight or damage to your hinges. It's also powered by an easily replaceable 23A 12-volt battery (not included).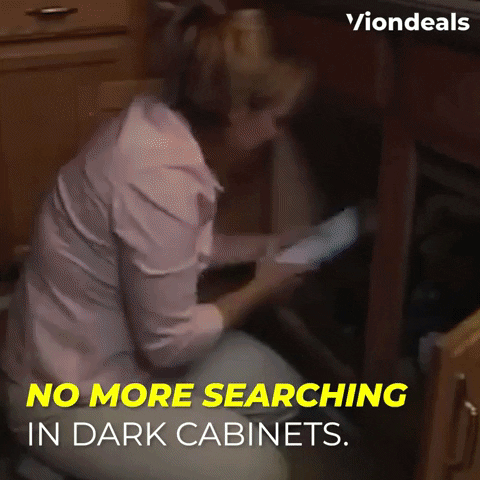 2 colors and up 10 pieces available. The light is available in different colors and sets so you can choose the best illumination for all the cabinets in your home,.
NOTE: Please allow 15-25 Business Days for shipping
Click BUY IT NOW! to grab yours today!
Product Specifications:
Package includes: (1/4/10) pcs of Cabinet Hinge LED Sensor Light
Material: ABS Plastic + LED
Size: 48.7 x 15.22 x 35 mm/ 1.9 x 0.6 x 1.4 inches
Weight: 18.8 g (with battery)/ 13.1 g (without battery)
Cabinet Hinge Light Color: Gray
LED color: Cold White, Warm White
Powered by: 1 x 23A 12V battery (not included)
Wattage:0-5W
Lifespan: 50000 Hours
Reviews (0)
Only logged in customers who have purchased this product may leave a review.
Related products