Rainbow Suncatcher Crystal Ball Prism Hanging Crystal with Maker Tree of Life Decor
995 in stock
Description
Theme: Love
Material: Crystal
Style: Modern
Wake up to daily rainbows with Rainbow Suncatcher Crystal Ball Prism. It's the perfect reminder of positivity, and it instantly brightens the mood of any room.

✔️Sparkling & Colorful
Flawlessly clear prism crystals is strung with sparkling crystals, the same crystal which is used for the chandelier, has a beautiful light-catching effect. Combined with Copper Chains, it is a perfect sun catcher
✔️Rainbow Maker
This crystal ornament weight is light but structure firmly. In sunlight, fill more space with rainbows because of the vertical space combination of crystal prisms suncatcher.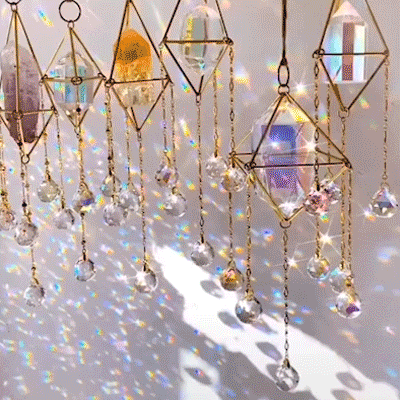 ✔️Versatile
Great for suncatchers, chandeliers, garden project, baby rooms, Christmas tree, curtains, windows, plants decorations.
✔️Gift Idea
A surprise for girl, girlfriend, best friend, daughter or yourself on Christmas, Birthday, Anniversary, Celebration, Valentine's Day, Wedding, Engagement, Congratulation, Party.

Reviews (0)
Only logged in customers who have purchased this product may leave a review.
Related products